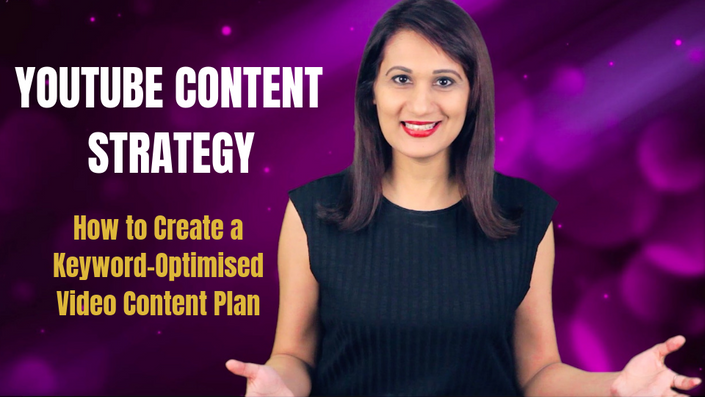 90-Day Video Content Plan
The Step-by-Step Strategy to Create a (Keyword-Optimised) 90-Day Video Content Plan

Are you:
😕 Creating videos inconsistently or not at all?
🙁 Not being able to rank your videos in search engines?
😟 Not getting business (leads, clients & customers) from your videos?
😖 Being frustrated with YouTube and wondering how to to make it work for you?
Then you're creating videos the wrong way.
Let me show you how to do it RIGHT 😎

When you create videos the RIGHT way, each video works to build and amplify your brand and your message.
⭐ The effect is exponential
⭐ Each video gets you leads
⭐ Each video gets you more visibility
⭐ Each video brings you traffic for all time to come
This course is PERFECT for you if you want to get these specific results:

Get your videos to rank on the first page of Google and YouTube
Get targeted, relevant leads for your email list on autopilot
Get consistent with your video creation by having a clear process to implement step-by-step
I created this course for busy entrepreneurs, like yourself, who want to know the step-by-step process of how to get organic targeted free traffic from YouTube - the world's 2nd largest search engine!
WHAT'S INSIDE?
This course contains:

- 5 Core Chapters of about 3 hours total viewing time. Each lesson inside is a stand-alone video.
- 4 Downloadable Templates/Checklists
- 2 Activity Worksheet
- 1 Bonus Tutorial on TubeBuddy (including a free offer)
- 2 Bonus Courses for free on "How to Start Your YouTube Channel" and "How to Visually Brand Your Channel"
- Members-Only Facebook Group

The course gives you a complete framework to create your Video Content Plan, designed specifically to get you more traffic, more visibility, higher rankings and more leads.


Go ahead, PREVIEW a few lessons below to get a sneak peek inside the course...

Course Curriculum
Welcome to the YouTube Content Strategy course
Available in days
days after you enroll
Chapter 1: Build Visibility & Awareness with Video
Available in days
days after you enroll
Chapter 2: How to Find the Right Content to Create
Available in days
days after you enroll

Exponential Growth After Implementing my Video Content Plan (VCP)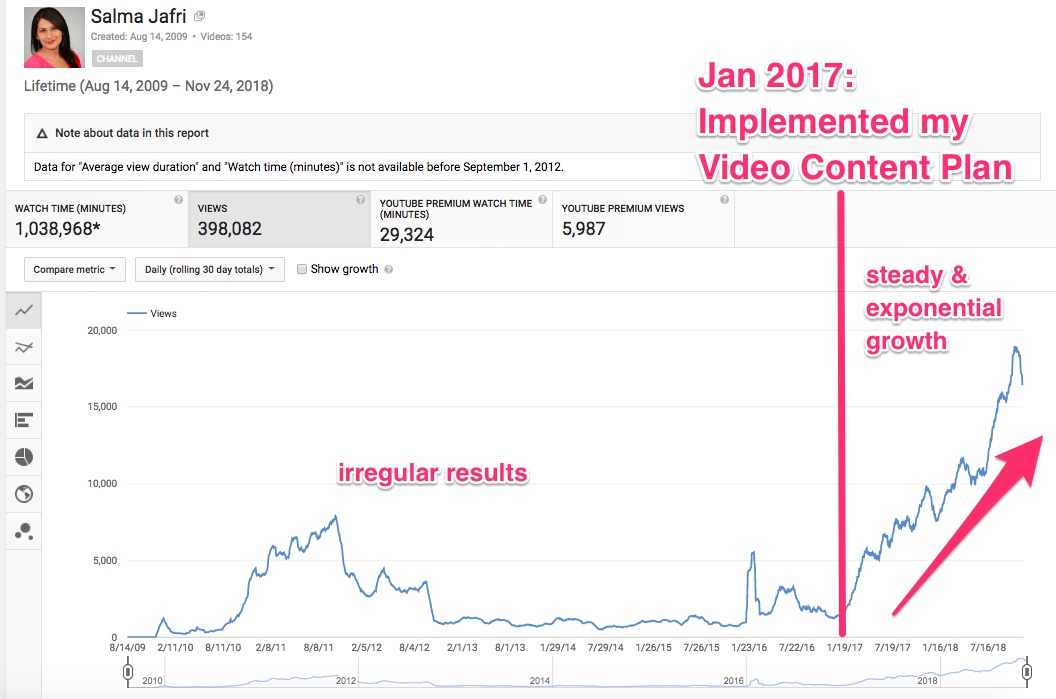 First Page Rankings on Google!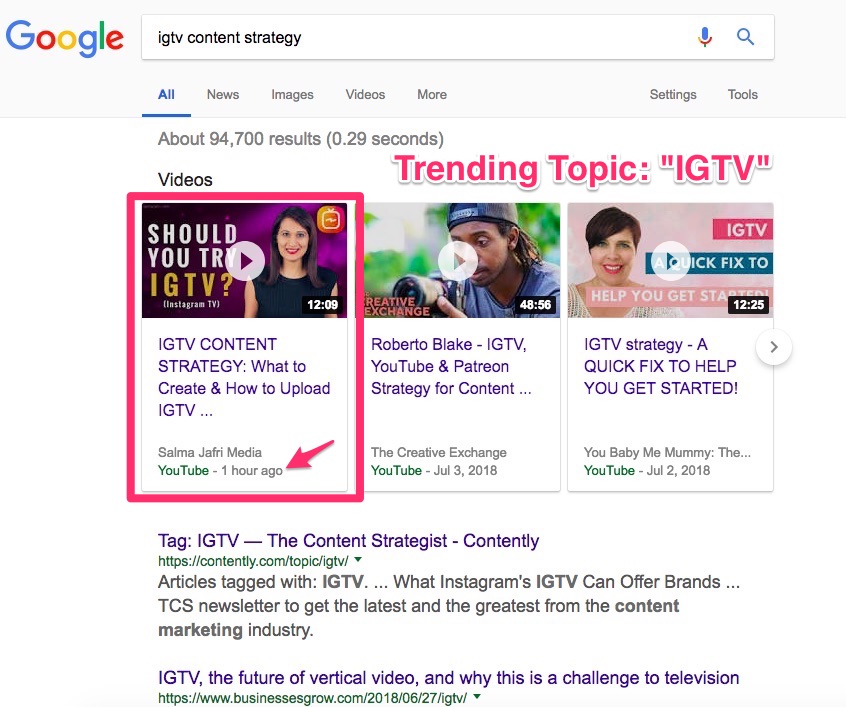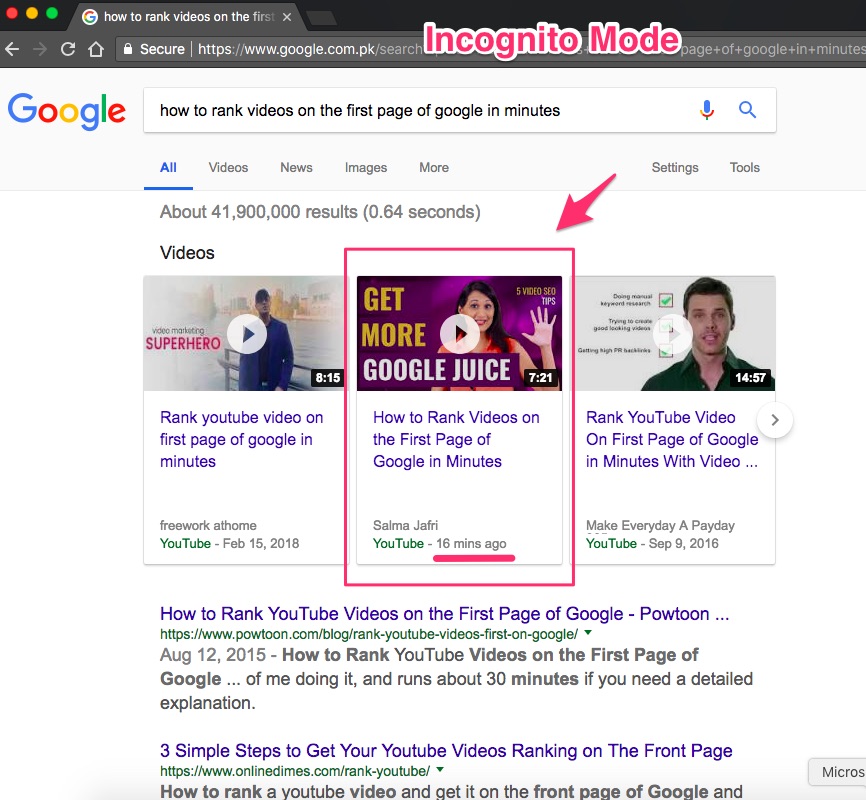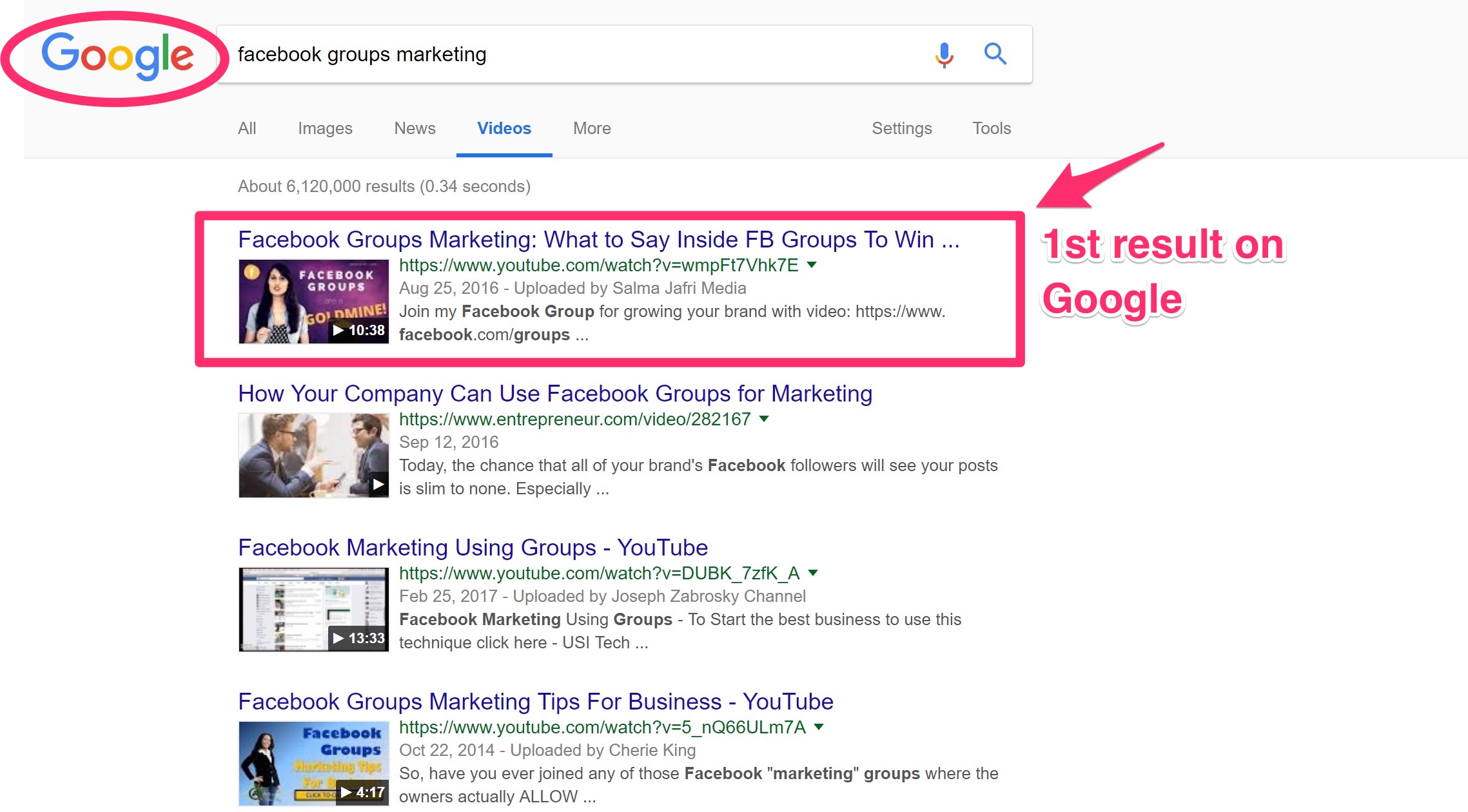 First Page Rankings on YouTube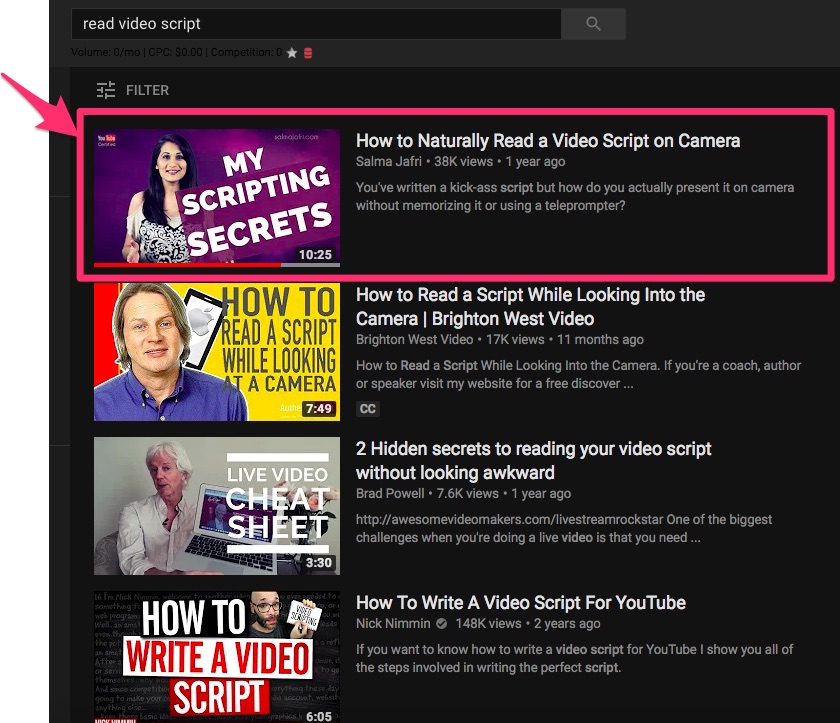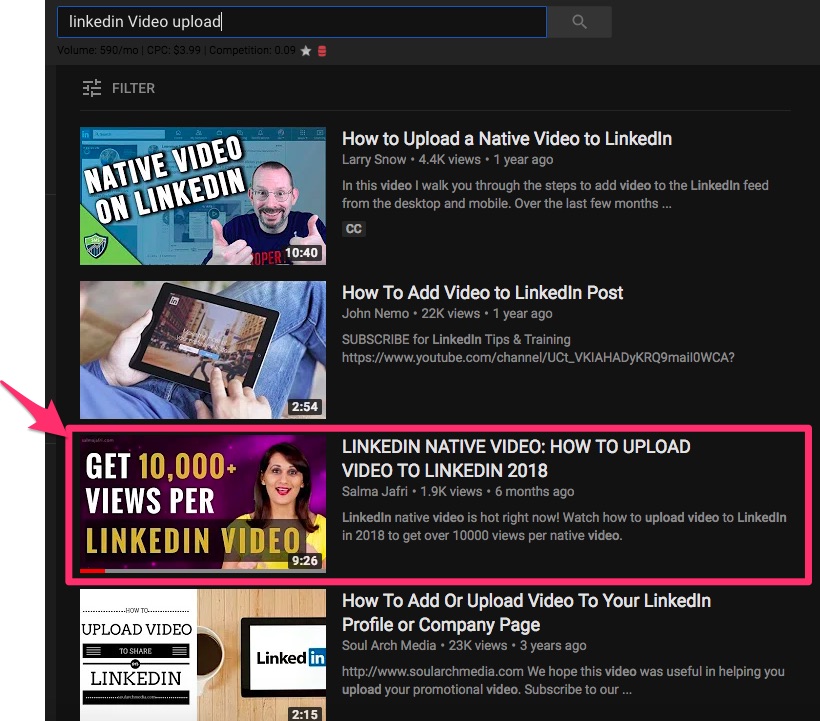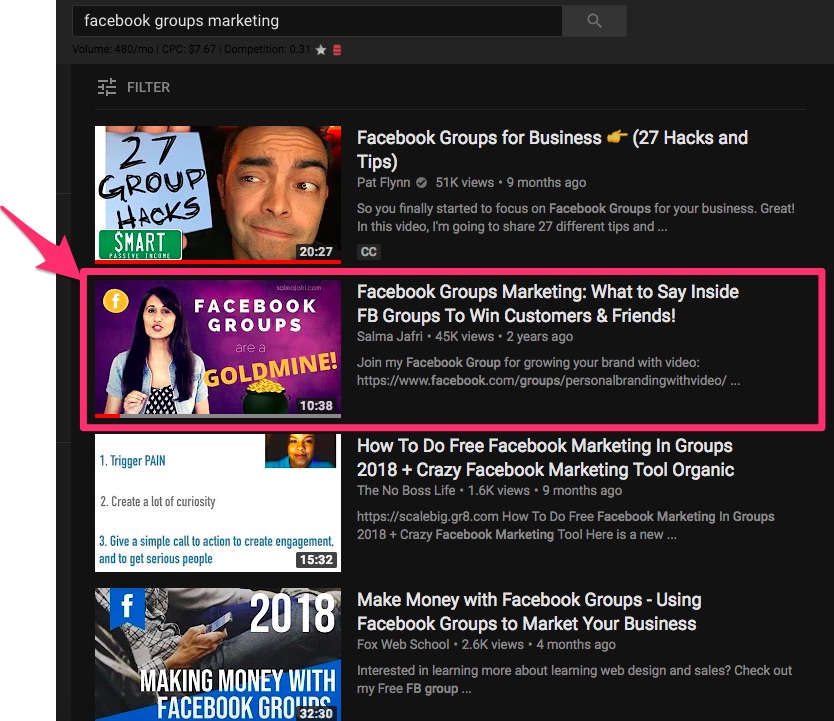 Ranking for Multiple Search Phrases (green numbers indicate rank)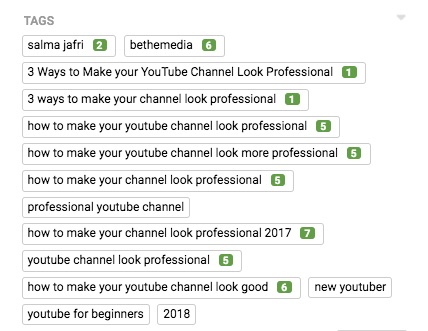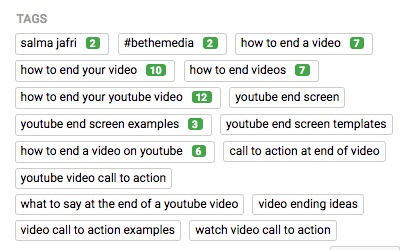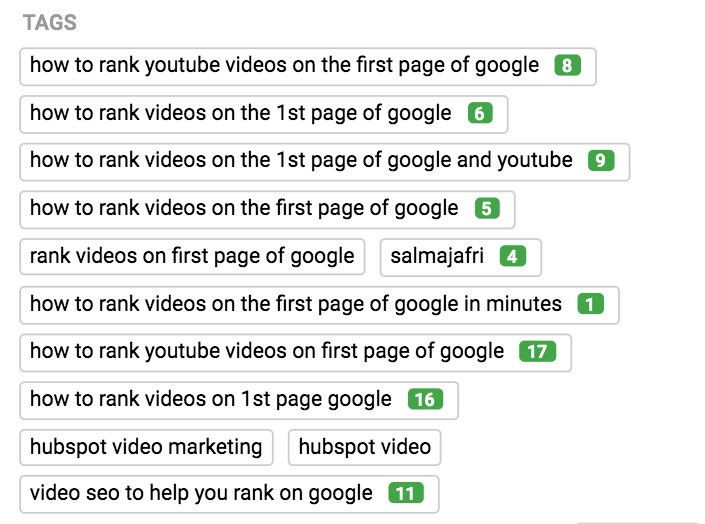 Build your Email List on Autopilot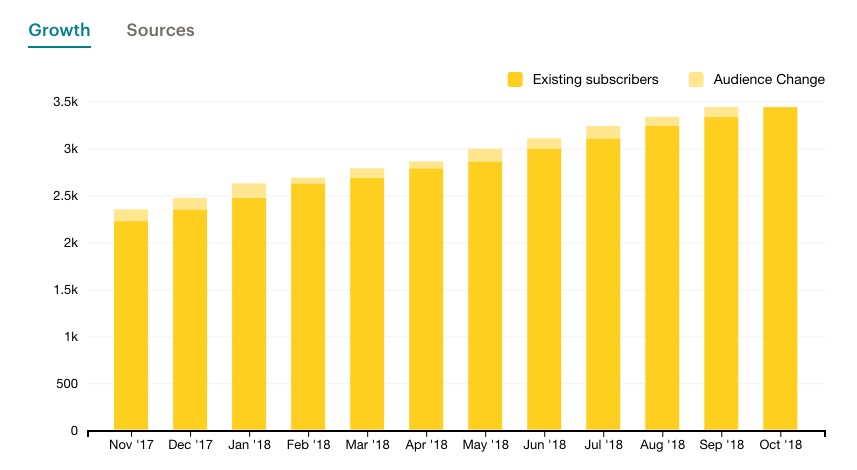 Hundreds of Engaged People on your Videos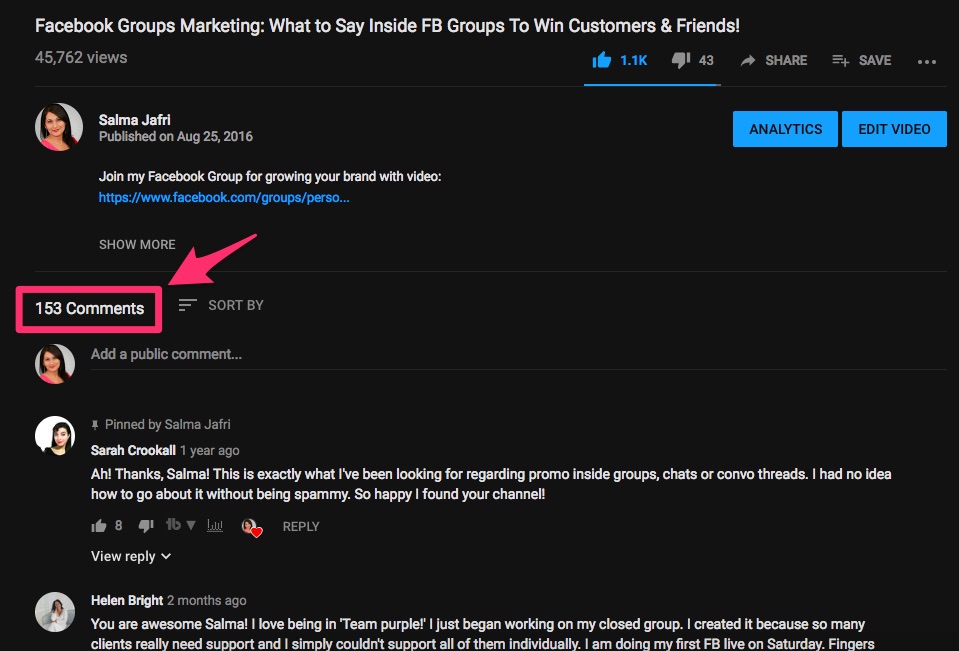 a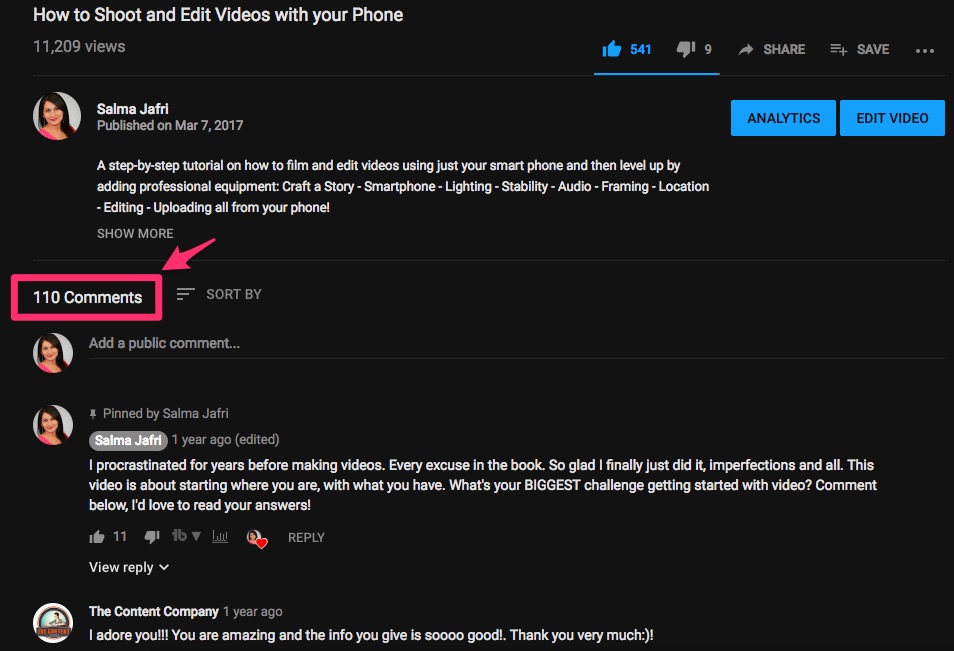 Thousands of Subscribers


This course comes with a few personal guarantees.
1. I don't teach anything I haven't personally had success with. I learnt how to rank videos on Google/YouTube and how to get consistent with my production schedule. In this course I teach you the exact strategies that worked for me and those that I've already implemented with members of my Mastermind. Nothing in the course is just a theory, they are all proven techniques.
2. I keep all my courses actionable and practical. You will not just get a bunch of lectures with no chance to practice the teaching. This course includes downloadable material, links to extra resources, several activities, templates and challenges that help you implement the steps in a way you can see actual results. Because all theory and no action makes me (and you!) feel dull.
3. I won't just abandon you once you've purchased the course. You may have questions, you may want to see more examples, you may need further guidance. That's what the Facebook Group for course members is there for. It's not only a chance to get deeper into the content, but will also give you a chance to share what you learn and interact with your peers to see progress. Some people learn best alone, others inside a community. You'll have both options!
Courses Included with Purchase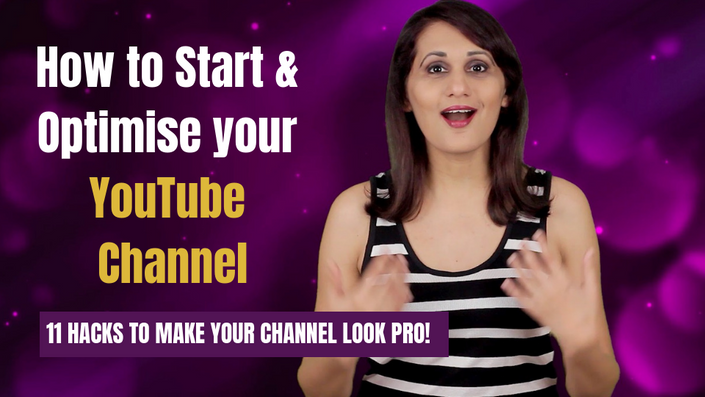 How to Start and Optimise your YouTube Channel
Learn 11 optimization hacks to get your channel looking spiffy and professional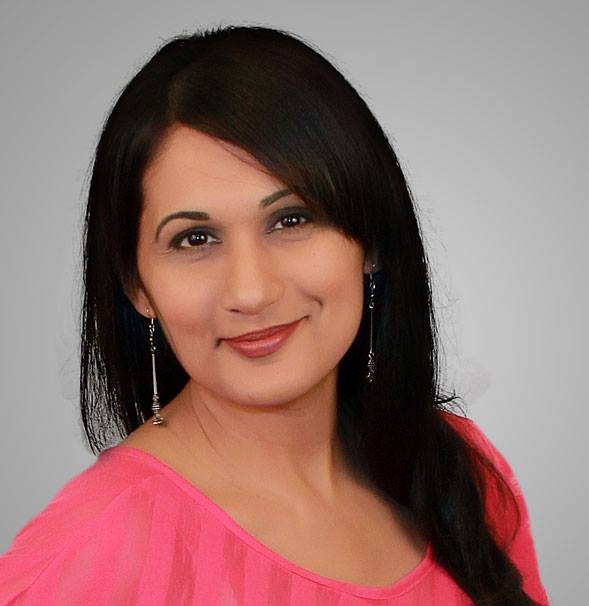 $19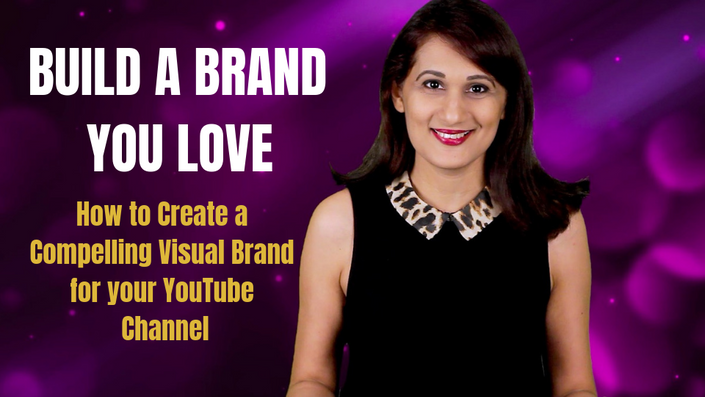 How to Brand your YouTube Channel
Build a Compelling Visual Brand for your YouTube Channel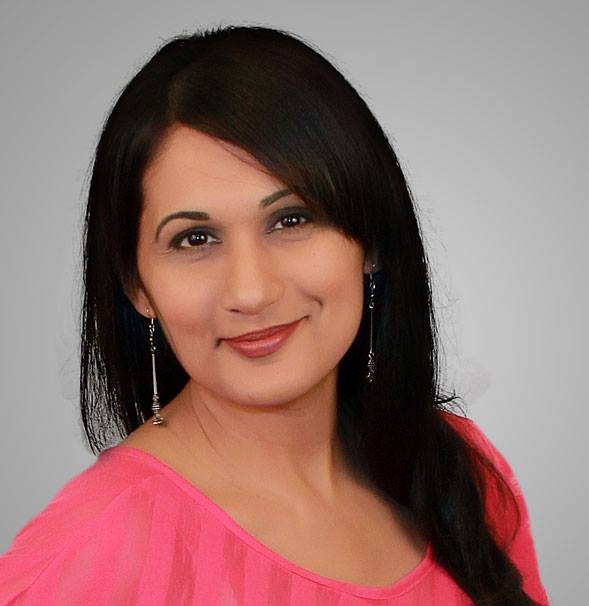 $19
Original Price: $38
Frequently Asked Questions
When does the course start and finish?
The course starts as soon as you purchase and is completely self-paced. You can absorb the learnings inside in just a few hours or use it as a reference guide for areas you need help in. You decide when you start and when you finish.
How long do I have access to the course?
After enrolling, you have unlimited access to this course for as long as you like - across any and all devices you own. Not only that but if there are any updates or changes to the course material, you will get those for free too.
What if I am unhappy with the course?
This course does not have a refund policy, simply because as soon as you purchase, all the material is available to you immediately. You can apply the knowledge inside right away or next year or whenever - it's up to you. Also, to see the course quality, I have made several lessons free to view so you're familiar with my teaching style and production value inside. Other than that, I will always answer any questions you have as you implement the course work.
What if I have questions or want to interact with others taking the course?
When you join the course, you will also be invited to join my exclusive Facebook Group - #BeTheMedia Mastermind - to connect with other course takers so you can have peer support as well.
Can I schedule a call with Salma to help implement this course?
I will be hosting group calls for the #BeTheMedia Mastermind Facebook Group - you are welcome to join in with your questions and concerns and we will get them answered!
Your Instructor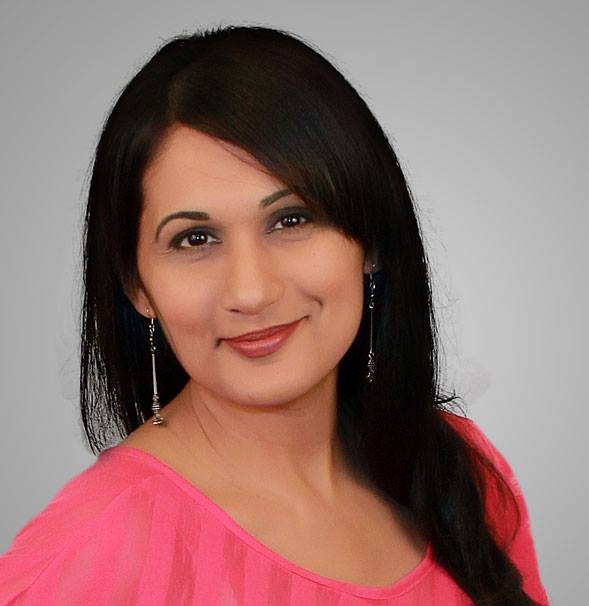 HI, I'm Salma! I'm a YouTube Certified, Video Content Strategist. Which is basically just big words for saying that I help brands like yourself figure out how to make YouTube work in an effective way. Because I'm all about the business results at the end of the day!
I got consistent with, and grew my YouTube channel in Jan 2017 by publishing only 1 video a week. As a result I got to work with some amazing brands like HubSpot, TubeBuddy, Sunny Lenarduzzi, Wave Video, Powtoon and more! I also grew my email list to over 5000 people and my Facebook Group to over 2000 people.

I want to show you that it's possible to grow a business even with a small channel as long as you publish consistently - even just once a week.
New people find me everyday thanks to YouTube. Amazing brands want to work with me thanks to the trust I've built up by publishing consistently on YouTube for 2 years.

YouTube allows me to build my brand at a manageable pace (you can go as fast or as slow as you want). And the best part is that all my hard work of the previous weeks, months and years continues to get my brand in front of shiny new people TODAY! That's the power of YouTube videos and that's what I want you to experience.